KAFKA, The Metamorphosis
62' - 2023 - Tangaro / CLC Productions – Cie premier Acte – téléGrenoble – Télé Paese
Synopsis
The incredible misadventure of Gregor Samsa, freely inspired from Franz KAFKA.
Tired of being a perfectly ordinary man, Gregor Samsa wakes up one morning to find he has turned into a cockroach; but his disappointment is short-lived. Having acknowledged that he will no longer be able to go to work, he changes his mind and accepts his new condition without qualms.
It's said that Kafka laughed uproariously when reading The Metamorphosis to his friends. However, Gregor's renunciation by his mother, his sister's betrayal and his father's violence give us food for thought. Despite his repugnant appearance, Gregor is no less a man: in any case, he has kept his human consciousness. Perhaps, with this fantastic tale, Kafka is warning us that we should be wary of ourselves, not those who frighten us.
Recorded at the Aragon Cultural Centre in Oyonnax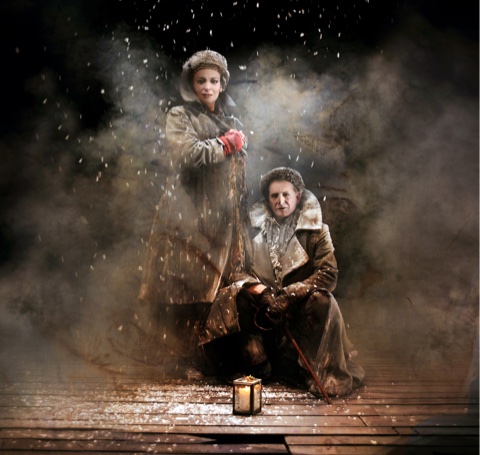 Technical sheet
Infos
Pictures
Videos
version
French
support
HD
producer
Tangaro / CLC Productions – Cie premier Acte – téléGrenoble – Télé Paese