Kanak!
52' - 2013 - TANGARO, CLC PRODUCTIONS, MUSEE DU QUAI BRANLY
Synopsis
In the style of an animist road-movie, Kanak, set in New Caledonia, follows in the footsteps of Edou to discover the Kanak culture and its tragic history in this magnificent country.
Edou is a famous musician who is also the manager of a Cultural Center (a place of great significance for the Kanak culture) in Hienghène that was created by Jean Marie Tjibaou. We will watch this colorful character mix cultural tradition with modern reality as he reconciles his status as an artist with his role as a promoter of the different cultures of his country.
PHOTOS :
© DR / TANGARO, CLC PRODUCTIONS, MUSEE DU QUAI BRANLY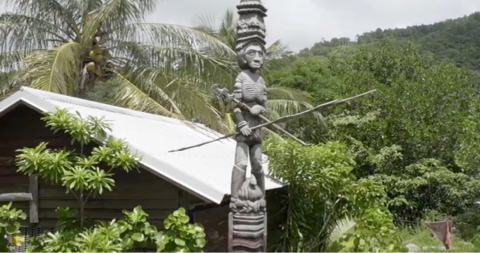 Technical sheet
Infos
Pictures
Videos
version
French, M&E
support
NULL
producer
TANGARO, CLC PRODUCTIONS, MUSEE DU QUAI BRANLY
director
Julien Donada