Kevin Morby at the Grande Halle
46 - 2017 - La Blogothèque
Synopsis
A multi-faceted musician, leader of many bands and side projects (Creepy Aliens, The Babies), Kevin Morby is one of the new faces of today's indie folk-rock scene.
With his seventies-star vibe and his heart-wrenching Dylanic ballads, the former Woods bassist made his name with Harlem River, an album inspired by the city of New York.
Three other albums followed - "Still Life" in 2014, "Singing Saw" the following year, and then "City Music" – further demonstrating the range of the American songwriter's talents.
A great solo performer, it is with his band, however, that Kevin Morby returns to Paris - a city he particularly likes – for this concert full of folk subtleties.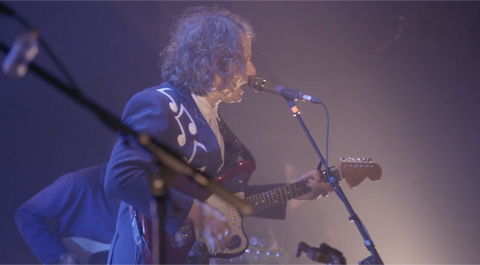 Technical sheet
Infos
Pictures
Videos
version
Music & Concert
support
HD
producer
La Blogothèque
director
David Ctiborsky