Kyla Brox
64' - 2017 - CLC Productions
Synopsis
Kyla Brox, daughter of British blues singer Victor Brox, ventures with equal pleasure towards jazzy climates, Chicago blues or soul.
Tender or raging, romantic or sexy, she moves easily through every register thanks to her uncommonly pure and powerful voice, considered one of the most beautiful in the UK. Her impeccable flute playing brings an original addition to her vocal talents.
Recorded during the Gresiblues festival.
Programme :
When We're Alone (Brox/Blomeley)
Beautiful Day (Brox/Blomeley)
Run Our Home (Brox/ Farr)
Change Your Mind (Brox/Blomeley)
Lovin' Your Love (Brox/Blomeley)
Don't Mess With My Man (LaBostrie)
I Will Love You More (Brox/Blomeley/Farr)
Honestly Blues (Brox/Blomeley/Farr)
If You See Him (Brox/Blomeley/Farr)
Lifting The Blues (Brox/Blomeley/Farr)
Wang Dang Doodle (Willie Dixon)
Hallelujah (Leonard Cohen)
PHOTOS : © DR - CLC PRODUCTIONS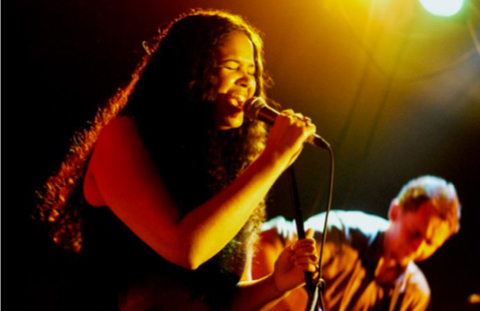 Technical sheet
Infos
Pictures
Videos
version
Music & Concert
support
HD
producer
CLC Productions
director
Mickael Favard