LA FONTAINE SUPERSTAR
4K

6 x 5' - 2021 - Le Grizzly
Synopsis
Six artists set six fables to music. A performance given alongside a cast of drawn and animated animals, who play their own roles.
Employing different genres, the artists invent a musicality, sing, declaim or whisper the Jean de La Fontaine fable of their choice!
"The Frog who wanted to be as big as an Ox" by Kery James (04:56)
"The Hen with the Golden Eggs" by Jeanne Cherhal (03:50)
"The Hare and the Frogs" by Catherine Ringer (05:01)
"The Wolves and the Sheep" by Ibrahim Maalouf & Daniela Labbé Cabrera (05:30)
"The Wolf and the Dog" by Birds on a Wire (05:35)
"The Lion and the Gnat" by Olivia Ruiz (05:23).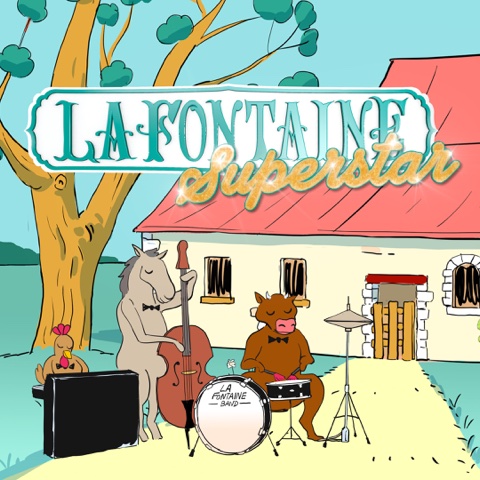 Technical sheet
Infos
Pictures
Videos
version
Music / Concert
support
HD, 4K
producer
Le Grizzly
director
David Unger