LA JUNGLE at la Gaité Lyrique, Paris
44' - 2019 - La Blogothèque
Synopsis
There are two of them, they are Belgian and they make a great deal of noise!
On guitar and drums, La Jungle have conquered their audience as much with their albums as their stage performances. The duo doesn't skimp on energy and sweat, with jumps that would qualify for the Tokyo Olympics, metronomic drums that fly off the handle without warning, and guitars that go round endlessly in heady loops...
The duo combines electro-punk and noise to perfection and sets the Gaité Lyrique on fire during this powerful concert.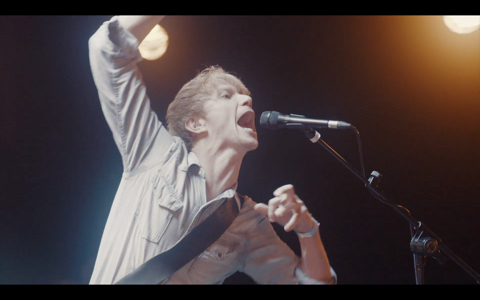 Technical sheet
Infos
Pictures
Videos
version
Music / Concert
support
HD
producer
La Blogothèque
director
David Ctiborsky