LAMENTI DI CORSICA
76' - 2023 - Tangaro/CLC Productions – A Cumpagnia & Zamballarana – TéléGrenoble – Télé Paese
Synopsis
Lamenti di Corsica explores the dark universe of traditional Corsican songs and immerses the listener in a dreamlike world of sound.
Founded in Pigna in 1978, A Cumpagnia, brings together singers and musicians, united by the desire to preserve the island's musical heritage and share their repertoire of sacred (from the popular to the Franciscan repertoire) and secular polyphonic songs (from the Paghjella Madrigale e Terzetti to the Lamenti e canti d'amore).
Classical instruments including the violin, the clarinet, the trumpet and percussion are joined here by traditional Corsican instruments, such as the cetera, the pirula, the pivana and the cialamella.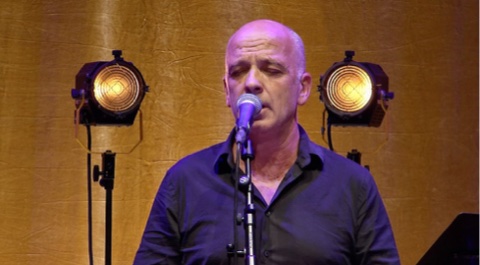 Technical sheet
Infos
Pictures
Videos
version
Music / concert
support
HD
producer
Tangaro/CLC Productions – A Cumpagnia & Zamballarana – TéléGrenoble – Télé Paese
director
Laurent Préyale