Laurent Vicomte, Solitary crossing
64' - 2012 - Kanari Films
Synopsis
Laurent Vicomte is considered to be the slowest author in the entire history of comic strips.
For almost 12 years, hundreds of thousands of readers have been awaiting his next album, the sequel to the mythical first volume of Sasmira published in 1997.
Behind this editorial silence lies a complex artist, whose fastidiousness has become legendary.
For the last six years I have been following him on his quest for the absolute, filming the genesis of this much anticipated album.
The aim of the film is to use this unique editorial adventure to explore the connection the artist maintains with reality. Focusing on the idea of creation and limits, it explores the paths that have to be taken in order to make an ideal a reality, and to embody an imagined work as well as possible.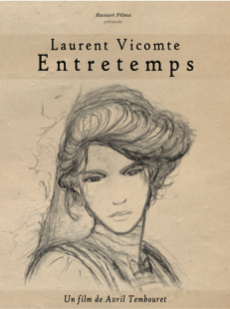 Technical sheet
Infos
Pictures
Videos
version
French and International
support
SD
producer
Kanari Films
director
Avril Tembouret