Le Seigneur des Oiseaux
65' - 2019 - CLC Productions -Tangaro- La Volerie du Forez- Télégrenoble - La chaine Normande - Tl7
Synopsis
From the royal eagle to the splendid tawny vulture, taking in lanner falcons, steppe and harpy eagles, caracaras and buzzards, this extraordinary animal show appeals to young and old alike and touches the child within us all.
The myths and legends around these birds of prey and the tales of La Fontaine and Aesop provide numerous opportunities for us to reflect on the modern world and the way we interact with our environment.
Magic, music, juggling and equestrian acrobatics combine perfectly with the beautiful setting and the majesty of the animals.
Recorded at the Volerie du Forez on June 29th, 2019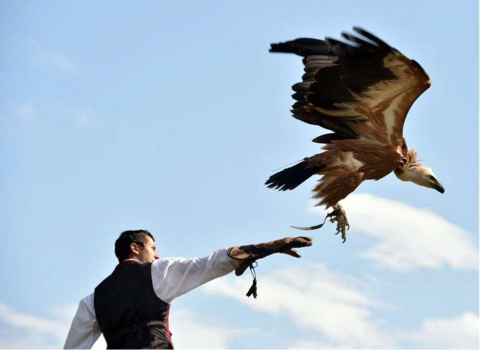 Technical sheet
Infos
Pictures
Videos
version
Music & Concert
support
HD
producer
CLC Productions -Tangaro- La Volerie du Forez- Télégrenoble - La chaine Normande - Tl7
director
Laurent Préyale