Leïla Martial : Baa box
45' - 2019 - CLC Productions (Tangaro) - Centre International des Musiques Nomades - Festival des Détours de Babel - TV Grenoble - TL7 - La Chaîne Normande
Synopsis
Interstellar Esperanto performed by a vocal acrobat!
Leïla Martial has a voice channelling boundless creativity, an onomatopoeic wellspring that mutates and changes to adapt to every musical style.
"Baabel" takes us from jazz shot through with electronic effects to dynamically structured rock riffs and more peaceful moments of delicate pop.
Recorded at the Festival Des Détours de Babel on March 17th, 2019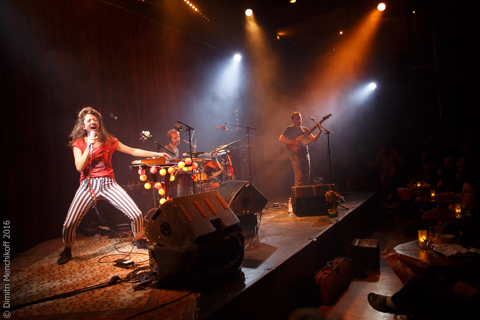 Technical sheet
Infos
Pictures
Videos
version
Music & Concert
support
HD
producer
CLC Productions (Tangaro) - Centre International des Musiques Nomades - Festival des Détours de Babel - TV Grenoble - TL7 - La Chaîne Normande
director
Jean-Marc Birraux