Liz Cherhal: the Alliance
75' - 2018 - CLC Productions/Tangaro - Dessous de scène - La Traversé- La Chaine Normande - Telegrenoble
Synopsis
Pop-rock arrangements combined with strings and piano fit perfectly with the crystalline voice of Liz Cherhal in this concert, which has the distinction of being accessible to the deaf: on stage, the compositions are entirely translated by a sign language interpreter.
With her unique ability to make the intimate universal, Liz Cherhal addresses the questions of the bonds that we make and break, families, couples and even parenthood.
Directed by Néry Catineau, the show also gives a special place to dance.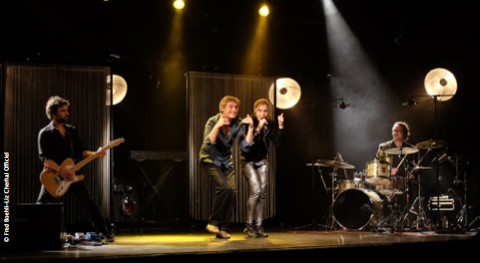 Technical sheet
Infos
Pictures
Videos
version
Music & concert
support
HD
producer
CLC Productions/Tangaro - Dessous de scène - La Traversé- La Chaine Normande - Telegrenoble
director
Laurent Préyale