magic : dream and illusions
52' - 2010 - TV Presse
Synopsis
Magic, at last, has been recognized as a noble art, music halls, theaters and cabarets are fully booked. Being illusionists, mentalists, new magic adepts, magicians succeeded to make their art evolve, mixing writing, acting and technical feats.
Leader of this renew, Dani Lary, who can be introduced as the French David Copperfield, fills the big theater rooms and gives to its audience high scale shows.
Eric Antoine, a rising star of magic, is succeeding his bet : a talented mix between magic and humor.
Raphaël Navarro wishes to connect magic to other circus arts. Magic becomes a narration tool just like contemporary dance or theatre.
Far from these personal successes, we will discover a magician community, amateurs or professionals, young or old, which do for a living cabarets' numbers, shows for children or for private events. Those magicians gathered in clubs or federations, organize France championships and also attempt to allow magic to evolve for their public.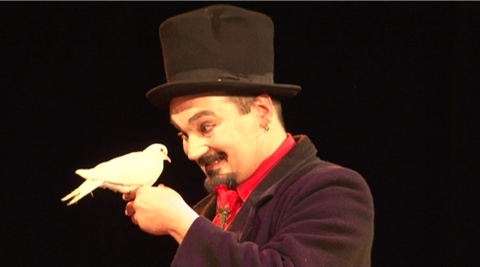 Technical sheet
Infos
Pictures
Videos
version
French, International
support
SD
producer
TV Presse
director
Olivier Wlodarczyk et Jean-François Méplon