MARCUS GAD – Rhythm of Serenity
73' - 2022 - Tangaro/CLC Productions – Sudar Publishing – Association Peyolt – téléGrenoble – via TéléPaese – TL7 Télévision Loire 7
Synopsis
The Caledonian singer is one of Midnite's kids, this group from the Virgin Islands that has shaken the world of reggae in the 2000's.
For his second album entitled « Rhythm of Serenity », Marcus Gad collaborated with American Andrew « Moon » Bain, one of the pillars of the musician family and baptized producers Zion I Kings.
Calm reggae with a spiritual message. Soothing music, to be serene.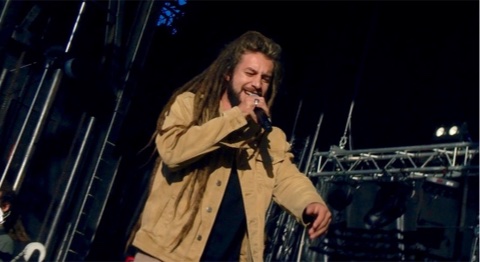 Technical sheet
Infos
Pictures
Videos
version
Music / Concert
support
HD
producer
Tangaro/CLC Productions – Sudar Publishing – Association Peyolt – téléGrenoble – via TéléPaese – TL7 Télévision Loire 7
director
Mickaël FAVARD