MELATONIN at the Cabaret Frappé festival
48' - 2019 - Tangaro/CLC Productions – Cabaret Frappé - Ville de Grenoble - Retour de scène - télégrenoble – LCN La Chaîne Normande
Synopsis
Nourished by Radiohead's experiments in sound and the hallucinogenic tribulations of Lewis Caroll, MELATONIN invite you to dream and echo, through their music, the unconsciousness of sleep.
On stage, melodies intersect and metamorphose to make way for symbiotic trance, the songs strung out over nebulous ambiances that shroud the transitions.
A perfect blend of progressive rock, electronic music and skilful pop.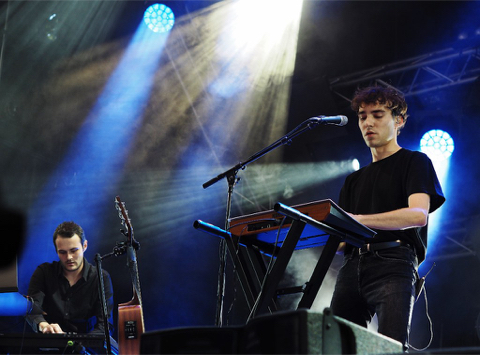 Technical sheet
Infos
Pictures
Videos
version
Music & concert
support
HD
producer
Tangaro/CLC Productions – Cabaret Frappé - Ville de Grenoble - Retour de scène - télégrenoble – LCN La Chaîne Normande
director
Laurent Préyale