Micheline Presle, an explorer of the cinema
52' - 2010 - MOVIE DA
Synopsis
French actress and post-war movie legend Micheline Presle tells us how she went straight from the imaginary world of childhood to that of the cinema.
Making her debut at the age of 15 with Georg Pabst, then Abel Gance, she is part of the history of world cinema. The famous novel by Raymond Radiguet, given to her by Jean Cocteau, was the inspiration for the film "Devil in the Flesh", also starring Gérard Philippe, which caused a scandal in 1947 with its theme of adultery. In 1945, she starred in "Paris Frills" directed by Jacques Becker, a precursor of the New Wave.
Returning to France from Hollywood, where she made movies for Daryl Zanuck at 20th Century Fox and Fritz Lang, Micheline Presle appeared in the first cult TV series "Les Saintes Chéries", and met a new generation of directors (Jacques Davila, Gérard Frot-Coutaz... ) continuing to star on the stage (Jérôme Savary, Michel Didym ...), screen and as a recording artist!
An indefatigable career and vitality spanning more than 70 years.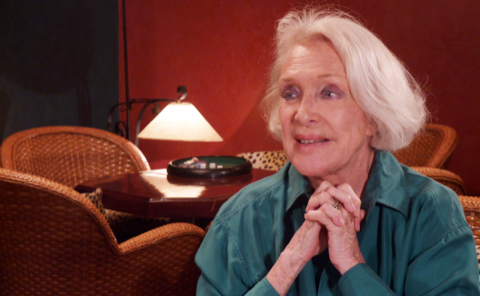 Technical sheet
Infos
Pictures
Videos
version
French, M&E
support
HD
producer
MOVIE DA
director
Frédérique Bompuis