MOLIÈRE'S WOMEN, neither precious nor ridiculous!
4K

6 x 7' - 2021 - Le Grizzly
Synopsis
The series honours six female characters in six of Molière's plays. Women whose freedom often borders on insolence. Women who refuse to accept the place assigned to them by 17th century society. Who upset the social order. Who rebel against the guardianship of their fathers or husbands. Women whose liberation Molière was already advocating...
The sassy Dorine in "Tartuffe" (07min 16sec)
The independent Celimène in "The Misanthrope" (07min 20sec)
The virtuous Elvira in "Dom Juan" (07min 33sec)
Agnès the ingenue in "The School for Wives" (07min 23sec)
The sensible Madame Jourdain in "Le Bourgeois Gentilhomme" (07min 44sec)
Philaminte the socialite in "Les Femmes Savantes" (07min 17sec).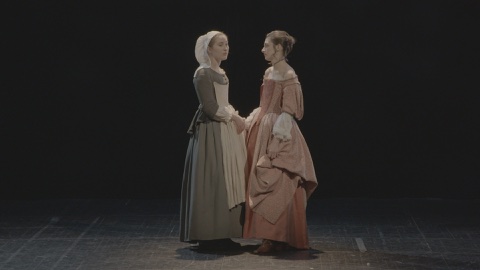 Technical sheet
Infos
Pictures
Videos
version
French + M&E
support
HD + UHD 4K
producer
Le Grizzly
director
David Unger