MY BRALESS LIFE
90' - 2013 - Peignoir Prod
Synopsis
Having read an article on the damaging effects of bras, Virginie decided to leave this vital part of her life in her underwear drawer! The result was an adventure richer in action, encounters and comical situations than she could ever have imagined!
90 minutes in which the viewer follows Virginie and shares her enthusiasm for discovering what wearing a bra is really about. Through interviews with a doctor, sculptor, feminist and sportswoman, the braless director hopes to find an answer to her questions. How should we treat our breasts? Do they need supporting?
Whether for or against, everyone has their point of view about the wearing of this characteristic if not emblematic female garment.
How about you?!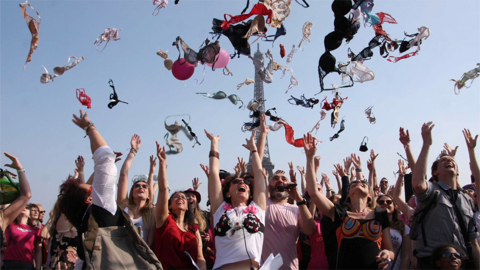 Technical sheet
Infos
Pictures
Videos
version
French and International
support
HD
producer
Peignoir Prod
director
Virginie Oks