My first fishing trip
52' - 2015 - PARCE QUE !
Synopsis
Interwoven portraits of fly-fishermen getting their first taste of fly-fishing, competition, and fishing for catfish, carp or black bass. A light-hearted documentary that takes us back to our own beginnings in the sport. And there's always a first time! Those veterans who have seen and done it all were also beginners once. The dazed expression, the clammy hands, the clumsiness… the first time is often very stressful. Everyone reacts differently: some with silence, others with long speeches. But whatever the case, the first time is impossible without the guidance of someone who knows the ropes.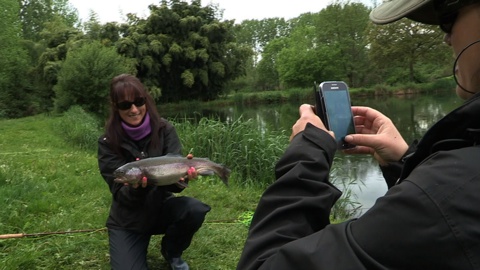 Technical sheet
Infos
Pictures
Videos
version
French & International
support
HD
producer
PARCE QUE !
director
Quentin de Froment & Romain Fleury