My Great Stables
52' - 2014 - Peignoir Prod.
Synopsis
Envied throughout the world, the Grandes Ecuries of Chantilly were born of a legend. The dream of a prince, they were built in the 18th century by Louis Henri de Bourbon, and considered to be the most beautiful stables in the world.
Besides the tutelary presence of the Prince of Condé, it's mainly with those keeping the Great Stables alive today that we go behind the scenes and discover its stories, legends and anecdotes as well as history with a capital "H".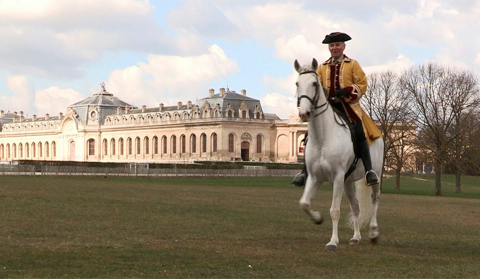 Technical sheet
Infos
Pictures
Videos
version
NULL
support
HD
producer
Peignoir Prod.
director
Virginie OKS