ON THE FLY !
52' - 2015 - COSMOPOLITIS Productions
Synopsis
Sylvain, known as Sylvain the dentist on social networks, is an experienced and passionate fisherman living in the south of France. He's been fishing since childhood, with a rod, casting and fly-fishing. He's an eclectic fisherman, on the hunt for anything that lives underwater.
His challenge: to catch the widest variety of freshwater fish he can using a fly: a simple perch, a trout, a black bass or carp... Whatever he can land!
Including the ultimate challenge: a catfish.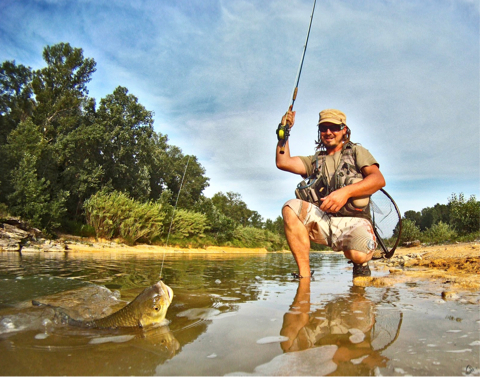 Technical sheet
Infos
Pictures
Videos
version
French & International
support
HD
producer
COSMOPOLITIS Productions
director
Rémi LAUGIER