One Week in Parajuru
52' - 2008 - Jour J Productions
Synopsis
Parajuru is a fishing village located on the north-east coast of Brazil. For three years, a wealthy Austrian, Giselle, has been investing there for developing tourism: buying lands, building houses and a luxury hotel... Gisi, as she is called there, acts in the economic field but also carries out social projects. She has created a school for the children of the village and runs German and English courses. Some young people have even been sent to Austria for internships programmes.
Parajuru is living more and more under Austrian influence. Therefore, some of the locals start to bring into question the intentions of this woman who buys everything in the village, without ever communicating with its people.
Chico Mariano, the president of the fishermen association, has a perspective on the issue. Even if he is not against Gisi's projects, he knows that an uncontrolled development of tourism can gradually compromise the villagers as a unity. He also knows that the nearby nature reserve caught the attention of Gisi and other property speculators. He sets himself a mission: to defend the interests of the community.
This film presents the portrait of a village undergoing a considerable transformation, torn between the desire for economic development and the wish for preserving its traditional lifestyle.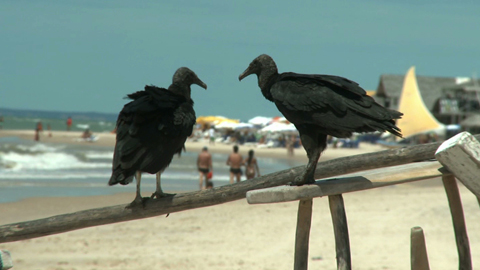 Technical sheet
Infos
Pictures
Videos
version
French and International
support
HD
producer
Jour J Productions
director
José Huerta