PÉTAIN AND THE FREEMASONS
52' - 2022 - MOVIE DA
Synopsis
This documentary reveals a little-known part of the history of the Vichy regime: anti-Masonry – the only repressive policy directly driven by Marshal Pétain, motivated by a fierce, long-standing hatred of Freemasons.
Based on the diary of a "collaborator", a Gestapo agent, the testimonies of Freemason resistance fighters and court documents, this film retraces the journey of the main players in institutional and ideological repression under the Nazi occupation.
Based on unpublished archives found in part in the collections of the Grand Orient of France, Pétain and the Freemasons sheds new light on the Pétainist regime – its way of operating, its internal rivalries and its relations with the German occupiers.
This film brings to light one of the foundations of conspiracy, born of the centuries-old myth of an occult alliance between Jews and Freemasons to rule the world and undermine the traditional order.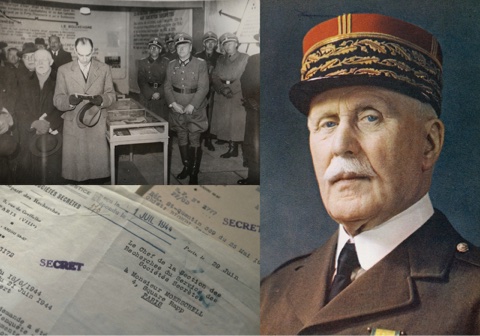 Technical sheet
Infos
Pictures
Videos
version
french, M&E
support
HD
producer
MOVIE DA
director
Jean BARAT
author
Jean BARAT & Laurent JOLY