Pierre and Les Ogres: a tribute to Pierre Perret
52' - 2017 - Milgram Productions
Synopsis
Militant poet and songwriter Pierre Perret celebrates a career spanning 60 years.
To celebrate the occasion, the Ogres de Barback look back over his repertoire with a plethora of politically engaged artists, including Olivia Ruiz, François Morel, Tryo, Alexis HK, Féfé, Flavia Coelho, Danyèl Waro, Jean-Didier Hoareau, René Lacaille and many more.
In a break between 2 recording sessions, a succession of anecdotes and reminiscences provide a wonderful and emotional tribute to the great poet Pierre Perret.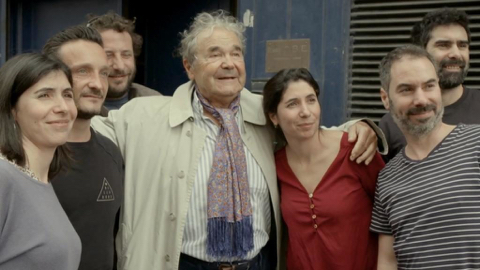 Technical sheet
Infos
Pictures
Videos
version
French, M&E
support
HD
producer
Milgram Productions
director
Camille Lancry