PROPHETE(s)
65' & 120' - 2019 - Heliox Films
Synopsis
The Middle East, the cradle of the three monotheistic religions, is at the heart of this programme, which conjures up musical images of the prophets through the centuries and the different sung languages.
Simon-Pierre Bestion, who has the knowledge and taste for a musical journey, takes us with his ensemble, La Tempête, on a sound exploration that goes from the sacred songs of the Christian, Muslim and Sephardic traditions to chorales composed by Brahms, Rachmaninov, Arvo Pärt and Machaut.
A programme in which the beauty of the songs invites us to contemplation.
Recorded at the Basilique de St Denis on June 18th, 2019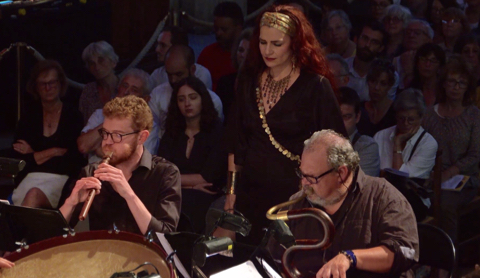 Technical sheet
Infos
Pictures
Videos
version
Music & Concert
support
HD
producer
Heliox Films
director
Frédéric Delesques