Quatuor BÉla & duo SÂbil, Jadayel
70' - 2015 - CLC Productions
Synopsis
On one side of the Orient, the embellished music of the oud (Ahmad al Khatib) and percussion (Youssef Hbeisch). On the other a stirring and iconoclastic string quartet.
The challenge: to pool timbres and practices and search for points of contact between these two cultural areas. Or how to subject Arab heterophony to a Western harmonic.
Recorded during the Détours de Babel festival.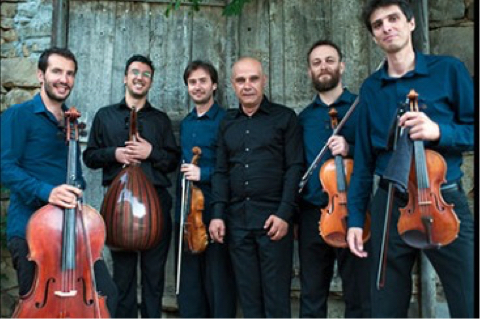 Technical sheet
Infos
Pictures
Videos
version
Music & Concert
support
HD
producer
CLC Productions
director
Laurent Preyale