REDISCOVERING THE QUAIL
52' - 2015 - COSMOPOLITIS Productions
Synopsis
Rediscovering the quail!
An emblematic bird in Greek mythology, a revered and nourishing godsend from Antiquity to the recent past, and the recreational opening game of choice when it reappeared in the summer, quail makes a welcome change to the commonplace for a great many French hunters.
After a steady fall in numbers until the 90s, quail populations have regained their vitality and a ministerial order now allows hunting throughout France from the last Saturday in August until their departure for their wintering grounds. It's a little revolution that's making the migratory gallinacean popular again in departments south of the Loire, and more specifically in the Midi-Pyrénées region, one of the bird's real strongholds.
From the first fine days of April until the hour of its departure to the South in September, we get to know this excessively secretive bird through three themes: the biology of the species, the threats to its environment and population dynamics and, finally, in a more recreational way, quail hunting and all that surrounds it.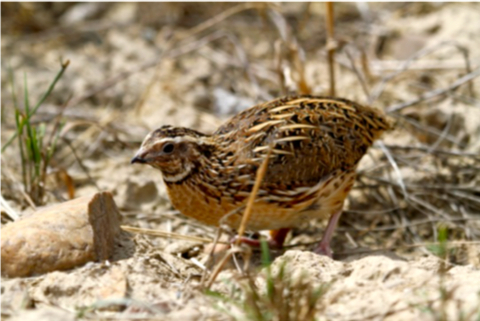 Technical sheet
Infos
Pictures
Videos
version
French & International
support
HD
producer
COSMOPOLITIS Productions
director
Aymeric GUILLAUME