RÉGIS CAMPO – Strange Beautiful Music
4K

52' & 62' - 2021 - Avril Films
Synopsis
Contemporary music follows different creative trends, above which soars a talented and highly individual composer: Régis Campo.
This film traces the two years preceding his entry into the Académie des beaux-arts in France, between concerts around the world, composition in his Paris apartment, and relaxation with his family in the south of France.
An intimate documentary about the creation of a totally unique musical universe with the emphasis on joy, humour, melodic invention and tempos of great vitality.
A portrait of an extraordinary French composer, whose music - drawn from an impressive catalogue of more than three hundred works - has been performed in some thirty countries.
More info on the artist : http://quaiouestregiscampo.blogspot.com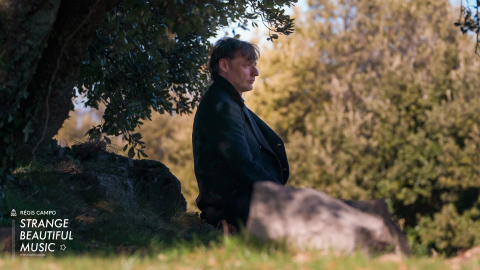 Technical sheet
Infos
Pictures
Videos
version
French, English, M&E
support
HD, 4K
producer
Avril Films
director
Quentin Lazzarotto