(RE)PLAY
8 x 8' - 2019 - La Blogothèque
Synopsis
(Re) Play is a collection of short films that reinterpret, in sequence shots, the most memorable scenes of the greatest classics of French Theatre.
Each work is adapted to the modern world, focusing on a famous or particularly memorable scene, in order to reveal the timelessness and strength of the original text.
The scenery and staging are carefully chosen to give the work a contemporary feel, while remaining faithful to the text.
Each work is given a unique setting, anchored in a resolutely everyday world, but without ruling out the occasional element of fantasy: Medea and Jason are in a car and a service station, Dom Juan is on the set of a photo shoot, Silvia and Lisette in a village hall, Victorine in a travellers' camp...
This first 8-episode series focuses on a repertoire of works with the theme of love, whether ephemeral or lasting, emerging or deliquescent, joyful, melancholy or terribly painful.
- Le jeu de l'amour et du hasard (MARIVAUX)
- Medée (Corneille)
- L'hôtel du libre échange (Georges Feydeau)
- Cyrano de Bergerac (Edmond Rostand)
- Le mariage de Victorine (GEORGES SAND)
- Brutus (Catherine Bernard)
- Dom Juan (Molière)
- Arrie et Petus (Marie-Anne Barbier)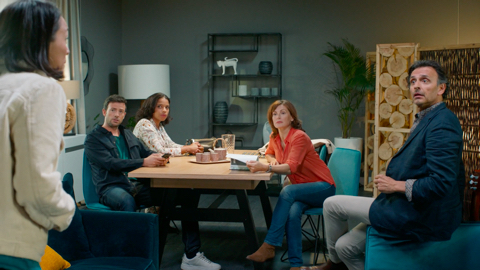 Technical sheet
Infos
Pictures
Videos
version
French
support
HD
producer
La Blogothèque
director
Various