REPRISE
10 x 8' - 2020 - La Blogothèque
Synopsis
What remains of the punk spirit, the quintessential protest movement?
10 artists from different backgrounds respond to this question by taking up the challenge of covering an iconic track from a musical universe far removed from their own, which marked an entire generation and turned the musical world upside down.
A combination of personal interpretation, live performance and interview, these sessions, recorded in the studio, take stock of the punk scene today, while questioning its heritage and its porous border with pop culture.
SAISON 1 :
Asgeir au studio Garage – 6'00''
La Jungle au Studio Music Unit – 8'28''
Mss Frnce au Studio Music Unit – 5'01''
Black Pumas à La Frette studio – 7'19''
Arlo Parks au Studios Ferber – 6'46''
Pogo Car Crash Control au Studio MidiLive – 6'40''
En Attendant Ana au Studio Question de Son – 8'24''
We Hate You Please Die au Studio Pigalle – 6'52''
Merryn Jeann au Studio Audioscope – 10'13''
Emel au Studio Motorbass – 11'15''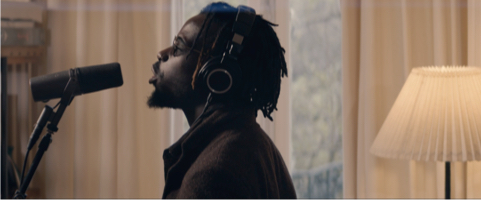 Technical sheet
Infos
Pictures
Videos
version
Music / Concert
support
HD
producer
La Blogothèque
director
Thibaut Charlut