Roberto Negro, Quatuor Bela : Lune 3000
65' - 2018 - CLC Productions
Synopsis
A fusion of classical music and jazz in an amazing meeting in tribute to György Ligeti.
The 6 musicians perform their own adaptations of the Métamorphoses Nocturnes composed by Ligeti in the mid-1950s while discreetly paying homage to Béla Bartók, whose crepuscular climate and variation technique are easily recognizable.
They then come together for a piece composed by Roberto Negro, who draws freely on Ligeti's own techniques, inspired as much by fiendish mechanics and avant-gardism as folklore.
Performed during the Détours de Babel festival, on March 2018.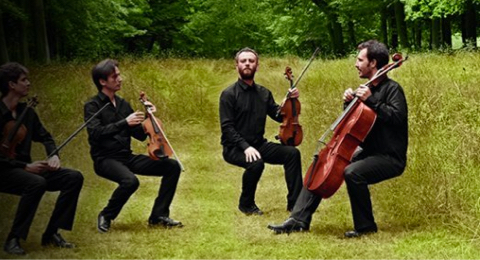 Technical sheet
Infos
Pictures
Videos
version
French, M&E
support
HD
producer
CLC Productions
director
Laurent Préyale