Roma, travelling people: Why so much hated?
80' - 2013 - TV PRESSE
Synopsis
Who are Travellers and how do they live? It's a question often asked by French people, some curious, some suspicious. In search of answers, a journalist spent several weeks living within a travelling community.
First problem: where do you put several families and dozens of caravans? Arriving in a new town, our Travellers search for suitable places to make their temporary home. Distrust, contempt, rejection… Travellers are rarely welcome.
They have chosen this lifestyle to be free to go wherever they wish. But their daily lives often have little in common with this dream of freedom. Administrative requirements, checks, suspicion wherever they go...
Without mentioning the bad behaviour of some travellers, who can tarnish the reputation of an entire community. Today the idea of settlement has begun to gain ground amongst some communities. Will social pressure put an end to the travelling life?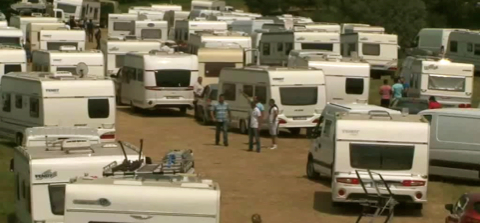 Technical sheet
Infos
Pictures
Videos
version
NULL
support
HD
producer
TV PRESSE
director
Laurent Boullard