ROUGE CIEL
90' & 52' - 2009 - Système B
Synopsis
The Japanese Kunizo Matsumoto cannot read nor write, yet he has invented a form of writing that is both beautiful and enigmatic.
The American George Widener, who is capable of memorizing events of the last 1,500 years, can also predict the future, which he inscribes in his "magic squares", on a paper tablecloth.
Fernand Desmoulin, a French engraver, draws with no light while the "spirits" guide his hand.
The Czech Zdenek Kosek sits for weeks, looking through his window, with no food or sleep. He records all sounds and movements around him, fearing that if he stops, the world would cease to exist.
Rouge Ciel tells the story of these artists out of the norms, visionaries who set ablaze our spirit and shake up our ways of thinking. It shows how these creators, often crushed by life, have succeeded in reconstructing themselves thanks to artistic creation. It also features the interviews of writers, philosophers, psychoanalysts and art amateurs who have influenced the perception of art brut.
with : Henry Darger . Gabriel Joaquim Dos Santos . Adolphe-Julien Fouré . Zdenek Kosek . Alexandre Lobanov . Helen Martins . Kunizo Matsumoto . Simon Rodia . George Widener . Purvis Young
interviews of : Manuel Anceau . Jean Dubuffet . Phillys Kind . Jean-Louis Lanoux . Randall Morris . Lucienne Peiry . Jennifer Pinto Safian . Barbara Safarova . Gérard Schreiner . Michel Thévoz.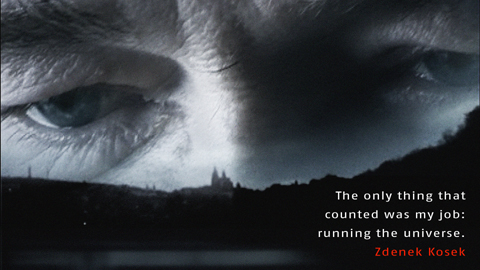 Technical sheet
Infos
Pictures
Videos
version
French, English, International
support
HD
producer
Système B
director
Bruno Decharme