sexuality : teenagers in danger
52' - 2010 - TV Presse
Synopsis
Our teenagers have a new dangerous code that put them into danger : they like to adopt a risky behavior full of excess to valorize themselves, especially in sexuality.
Their sexuality is expressed often through the new technologies prism, internet and mobile phones, out of their parents' control.
Who are the ones who cross the line of a transgressed sexuality in a context of over media coverage of the body image ?
What are the consequences on their relation to the others, to the family and to the opposite sex ?
Who are those teens who do "sexting" ?
Are they conscious that this practice is illegal ?
What are those "skins parties" that teenagers like so much ? Those parties where everything is possible : alcohol, sex and drugs, having fun without any limits.
How young girls are ready to exchange sexual relations against gifts ?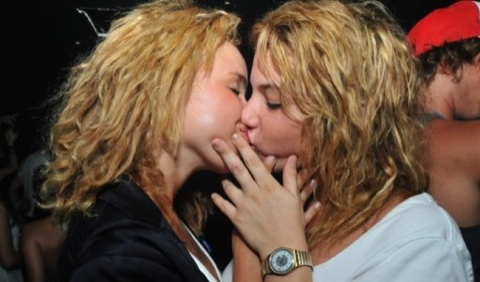 Technical sheet
Infos
Pictures
Videos
version
French, International
support
HD
producer
TV Presse
director
Virginie Roëls