SLY JOHNSON at the Jazz au Sommet Festival
89' - 2022 - Tangaro/CLC Productions – Jazz au Sommet – just looking productions –TL7 Télévision Loire 7 – ViaTéléPaése – TéléGrenole
Synopsis
Self-taught, the fruit of hip-hop culture (ex-member of SAIAN SUPA CREW), Sly Johnson has been a major presence on the music scene for more than 20 years. Constantly developing and open to different musical genres, his unique style combines funk, soul, jazz and hip-hop.
A singer, rapper, beatboxer and one-man band using nothing but his voice, his limitless vocal abilities have led him to share the stage with artists such as Erik Truffaz, Dee Dee Bridgewater, China Moses, Roy Hargrove, Camille, AYO, Jacky Terrasson, Oxmo Puccino and IAM…
A groove and a unique voice, which comes into its own on stage!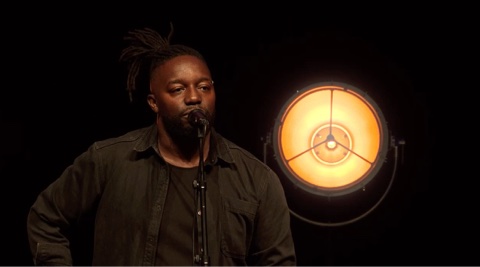 Technical sheet
Infos
Pictures
Videos
version
Music / concert
support
HD
producer
Tangaro/CLC Productions – Jazz au Sommet – just looking productions –TL7 Télévision Loire 7 – ViaTéléPaése – TéléGrenole
director
Laurent Préyale