SPECIAL "STARS AND CELEBRITIES"
3 x 80' - 2011 - 2012 - TV PRESSE
Synopsis
Living in a star's shadow – 88' / SD (Director: Lila Place)
Is living with a celebrity a blessing or a curse? Is it hard to be a person in your own right? Can a famous name be used to benefit a cause? This documentary aims to get to the heart of these questions.
With Philippe Candeloro, Jean-Pierre Castaldi, Massimo Gargia and Patrick Sébastien.
What became of the stars of yesterday? – 84' / HD (Director: Karima Hamzaoui)
Stars from the world of music, TV reality shows and sitcoms… From the wilderness years to reconversion…
What became of Larusso, Indra, Allan Théo, Douchka, Loana, Philippe Vasseur and Magalie Madisson?
Celebrity Stalkers – 80' / HD (Director: Myriam Kebani)
This film highlights the different degrees of public fascination with celebrities, from admiration to obsession. Through a series of profiles, we try to understand how normal fans can become full-blown fanatics. Their accounts are analysed by psychologists, celebrity journalists and semiologists to give us a glimpse into the minds of "extreme" fans.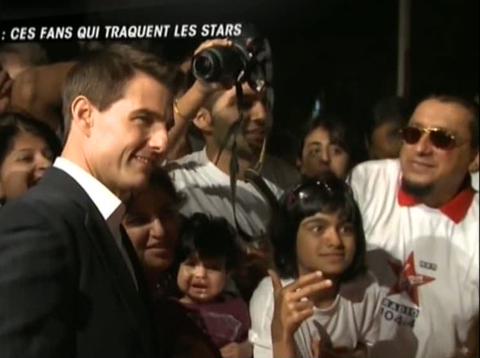 Technical sheet
Infos
Pictures
Videos
version
French and International
support
SD or HD
producer
TV PRESSE
director
Various