The Caribbean: my life on vacation
85' - 2016 - TV Presse
Synopsis
The Bahamas, Miami, Cancun, Saint Barts… every year, thousands of people leave France for the Caribbean, either to work there or simply enjoy the sandy beaches and turquoise seas.
We share their dream vacations.
In Mexico, Yohan, Quentin and Jordan are taking their first spring break.
Ex-playmate Anaïs moved to the Florida sun more than 10 years ago and earns 7000 Euros a month thanks to 3 million followers.
In Miami, Gildas works in nightclubs in the evening and recruits customers for them during the day.
Eight months ago, Géraldine gave up everything to work in Saint Barts and enjoy the island's luxury lifestyle, which is normally reserved for millionaires.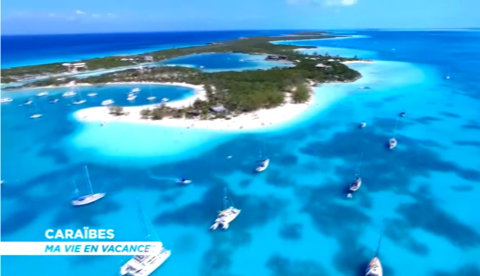 Technical sheet
Infos
Pictures
Videos
version
French, M&E
support
HD
producer
TV Presse
director
Sébastien Trotignon