The Childhood of Christ (Berlioz)
103' - 2013 - CLC Productions
Synopsis
This oratorio for soloists, choir, orchestra and organ, composed in 1854 by the French composer Hector Berlioz, recounts three scenes of the Christ's life, from his birth to his 30 years old : Herod's Dream, The Flight to Egypt and The Arrival at Sais.
Filmed at the Cathedral Basilica of Saint Denis near Paris, this concert conducted by James Colon (director of the Los Angeles Opera) is in memory of the famous conductor Sir Colin Davis, who played an important role in rediscovering the composer.
Mezzo-soprano Stéphanie d'Oustrac interprets gracefully this beautiful opera finding moments of great intensity, with the French National Orchestra and the Radio France choir.
The wonderful acoustic sound of the Basilica of Saint Denis exalts this atypical work of Berlioz.
PHOTOS : © DR - CLC PRODUCTIONS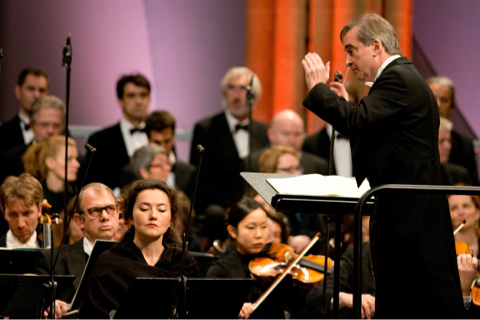 Technical sheet
Infos
Pictures
Videos
version
Music & Concert
support
HD
producer
CLC Productions
director
François-René Martin