The Choir's ladies
52' - 2014 - Vanglabeke Films
Synopsis
"The Choir's ladies" is a documentary movie about a choir of third age ladies in Maisons-Alfort, a small town near Paris. Once a week, Lucette, Marie-Françoise, Liliane, Suzanne and the other ones meet up to sing around a piano at "Les Juilliottes'Choir".
Through these four main characters we discover that beyond the mothers, grandmothers, widow, healthy or ill bodies, they are women, with very different personalities.
The choir sessions are very recreational while we discover, little by little the personal stories of the four ladies we follow. One symbolizes the link between the generations, an other one the femininity, the third one the poetry and the love of the words, and the ultimate, is hyper active!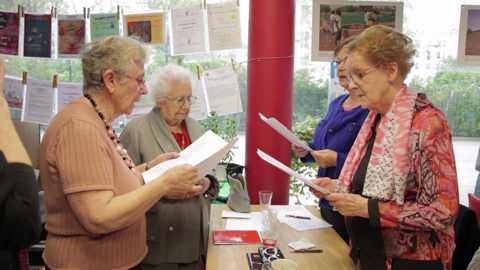 Technical sheet
Infos
Pictures
Videos
version
French and International
support
HD
producer
Vanglabeke Films
director
Ilan Teboul