The day I met Franz Liszt
77' - 2020 - CLC Productions / Tangaro – Tandem Concerts – TéléGrenoble – TL7 Télévison Loire 7 - LCN La Chaîne Normande
Synopsis
It is often said that the life of Franz Liszt is like a novel. A virtuoso adored by the whole of Europe, inventor of the recital, a ladies' man with a string of conquests to his name, and a sincere believer, Franz Liszt was the most visionary composer of his time. However, at the age of 35, at the height of his glory, he surprised the world with a decision that turned his life upside down...
It is with childish wonder that Pascal Amoyel introduces us to "his" Franz Liszt, then aged 7, in a small town in Hungary... The audience shares his journey in a uniquely structured show combining music, theatre and... magic!
A musical encounter of rare intensity.
Musical  programme:
Bach, Mozart, Beethoven, Chopin, Schumann, Liszt, extracts from Ravel, Rachmaninoff, Schoenberg and Oscar Peterson.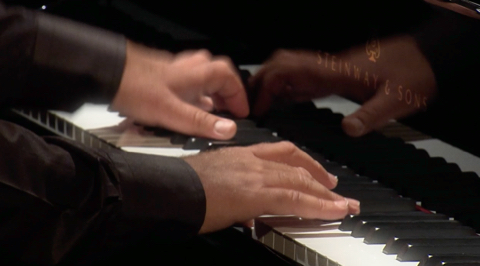 Technical sheet
Infos
Pictures
Videos
version
French, M&E
support
HD
producer
CLC Productions / Tangaro – Tandem Concerts – TéléGrenoble – TL7 Télévison Loire 7 - LCN La Chaîne Normande
director
Laurent Préyale
author
Pascal Amoyel