The First Time
52' - 2011 - Chasseur d'Etoiles
Synopsis
Losing or giving your virginity - like the glass that's half full or half empty, it's all in the point of view.
While specialists agree that your first sexual experience is impossible to forget, whether it went "well" or "badly", sex seems to have become commonplace in our society.
But maybe not as much as we imagine.
At least, that's the message being given by the many couples who prefer to wait before giving themselves to each other or even living together for the first time.
An equal number of men and women who are still virgins, or who have passed this essential stage in their lives, give us a sincere account of their experiences, with more than a touch of ribald humour !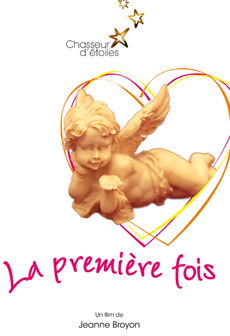 Technical sheet
Infos
Pictures
Videos
version
French and International
support
SD
producer
Chasseur d'Etoiles
director
Jeanne Broyon