The Man Who Loved Artists
52' - 2014 - Peignoir Prod
Synopsis
Guy de Labretoigne is a horseman, equestrian art enthusiast and art expert. We go behind the scenes of the annual AR (T) CHEVAL contemporary art exhibition in Saumur, of which he is President, to discover the issues and secrets of the art world.
Through his thirst for knowledge and taste in artists, Guy de Labretoigne introduces us to artists, collectors, experts and auctioneers ... and we find out how much the equine and art worlds coexist and resemble one another!
And when the expert-horseman takes on the role of mentor, beauty is definitely the order of the day.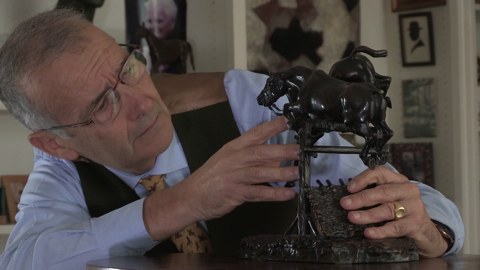 Technical sheet
Infos
Pictures
Videos
version
Française et Internationale
support
HD
producer
Peignoir Prod
director
Jean-Luc GUNST