The Merciless Farlow des Mottes
52' - 2013 - PARCE QUE !
Synopsis
Every year, the Grand Steeple-Chase de Paris becomes synonymous with everlasting recognition. Created in 1874, it's one of the world's most legendary and extreme challenges with its 5,800 metre course, 23 obstacles (including the monstrous Rail Ditch and Fence, also known as "The Justice of the Peace") and 500,000 Euro prize. In this film we're promised a merciless battle between the best steeplechase horses in the world, with the young Farlow des Mottes a firm favourite. But the race isn't over until it's over... The Grand Steeple has always been a union, for better or for worse. A story of brave horses and courageous men, who bond completely or go their separate ways for the length of an exceptional race.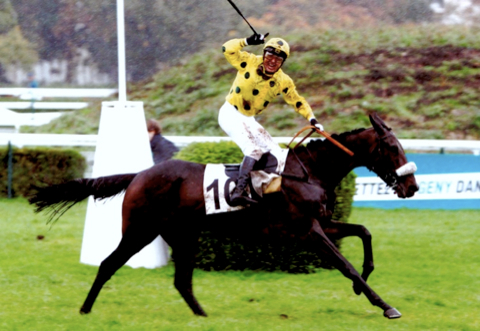 Technical sheet
Infos
Pictures
Videos
version
French & International
support
HD
producer
PARCE QUE !
director
Dimitrie Lordanesco