THE MUSIC HALL IS IN THE FIELDS
52' - 2009 - TV Presse
Synopsis
Third French music hall after the Lido and the Moulin Rouge, the Royal Palace has its own particularity that makes of it a unique music hall in the world.
The Royal Palace is standing in the middle of the fields, on the outskirts of a very small village from Alsace of 450 inhabitants. The lights that enlighten the music hall are part of the landscape just like cows or tractors. At Royal Palace, the seasonal rhythm is part of the show, very far from the night bustle of Paris.
Who, except himself, could have trust Pierre Meyer, the boss and founder or that outstanding music hall ?
Pierre Meyer was born and raised in this small village of Kirrwiller and didn't want to leave it. His passion for shows could have sent him to Paris. But no, he tried to make his dream come true here, in his native village.
28 years later, Pierre Meyer can count with satisfaction the number of spectators that attend his show each year. During the last season, almost 200 000 people attended it.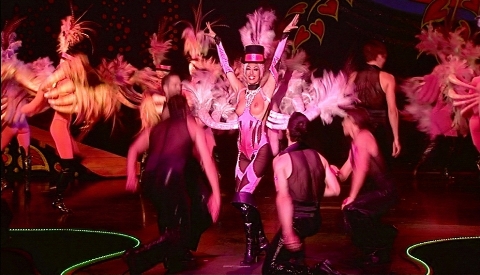 Technical sheet
Infos
Pictures
Videos
version
French, International
support
SD
producer
TV Presse
director
Olivier Wlodarczyk