The Mysteries of Chambord
52' - 2019 - Girelle Production
Synopsis
500 years after it was built, this film tells a new story of the Castle of Chambord, showing the recent discoveries of two historians and revealing the secret codes hidden in the whole building.
Plodding a long time through mist and swamps, the 16th century traveler discovered Chambord rising out of nowhere, an unexpected and enchanted construction surrounded by an hostile environment. A miracle born of the genius of man and the power of a king.
500 years later this film revisits the story of the place, following two historians passionate about its iconography and the secret codes hidden everywhere, who still search, question and interpret the visible and invisible signs of its architecture.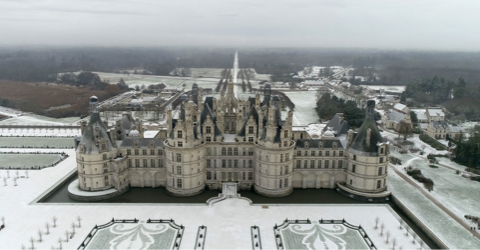 Technical sheet
Infos
Pictures
Videos
version
French, english, M&E
support
HD
producer
Girelle Production
director
Catherine Ulmer-Lopez