The Nuremberg of Communism: Autopsy of a Stillborn Trial
52' - 2017 - THE Prod
Synopsis
Following the collapse of the Soviet Union, Vladimir Bukovsky attempted to set
up a court to judge the crimes of communism. Currently entrenched in his house
in Cambridge and harassed by the British courts in a sordid sex case (possibly
engineered by the FSB), he shares with us the untold story of this aborted
trial. Rare footage and the testimonies of international experts help us to decipher
the political issues of the era, and shed new light on what Russia has become.
During the five months following the Moscow putsch in August 1991, Vladimir
Bukovsky, one of the last great dissidents after Solzhenitsyn and Sakharov,
believed he was holding in his hands the keys to Russian democracy.
Through his exclusive testimony, this film reveals his strategy to convince Boris Yeltsin and the new Russian state to try the crimes of communism, as well as his fight against the KGB apparatchiks and Western institutions that fiercely opposed this trial. Why did this Nuremberg of communism come to nothing?... And had it taken place, how different would the world be now?...
The interview of Bukovsky is a testamentary testimony that will form the backbone of this film; International experts and witnesses will also give us their feelings :
- Alexander Podrabinek, Journalist and human rights activist
- Nikita Petrov, Bukovsky historian and vice-president of the Memorial association
- Naina Yeltsina, Boris Yeltsin's widow
- Vadim Bakatin, Head of the KGB (1991)
- Rudolf Pikhoia, Curator of CPSU Archives (1991)
- Sergei Shakrai, Boris Yeltsin's lawyer for the trial "historic legality" of the Soviet communist party
- Roland Dumas: Foreign Minister 1991-1993
- Hubert Védrine Foreign Minister 1997-2002
- French intellectuals: Jacques Attali, Bernard-Henri Levy
- Alain Besançon, historian
- Robert M / journalist with the Los Angeles Times
- the British, German and French press
Evocatives scenes made up of fictional footage will enable us to bring Bukovsky's account to life, to step into his shoes, to hint at the surveillance he was subjected to by the apparatchiks, as well as the singular, Kafkaesque atmosphere in Moscow during the laborious preparations for the proceedings, the meetings, the committees, and Bukovsky's surreal approaches to the government, the Party Archives Department 1991-1993, to Lubyanka, and to television, in order to hold this trial.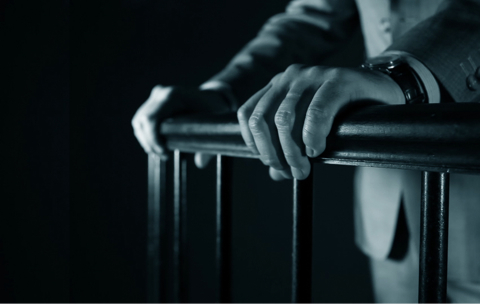 Technical sheet
Infos
Pictures
Videos
version
french, English & International
support
HD
producer
THE Prod
director
Bertrand Schmit