THE PARANORMAL FILES
8 x 52' - 2014 - COSMOPOLITIS Productions
Synopsis
« I won't tell you my name. You'll never see my face. You'll cross paths with me but won't see me. My past was glorious. I was considered the best in my sector. The best, until this damned day. Until the investigation that shouldn't have been done … ».
This is the way this new series of special investigation documentaries is introduced, opening a door that few investigators dare to open... Mysteries of alchimy, near death experiences, UFOS, ghosts, many subjects tackled with a methodology which is own to our « John Doe ». Interviews, reconstructions, testimonies, experiments, so many means to penetrate the mystery of supernatural, the mystery of paranormal.
UFOS AND POWER
Director: Clémence La Robertie
This programme confronts the mystery of UFOs, just like the pilots who come face to face with them. Our reporter tries to get to the bottom of these unidentified and inexplicable phenomena. The UFO file contains equal measures of misinformation and manipulation. Where do the politicians stand on this subject? And when will the state secrecy concerning them be lifted?
ALCHEMY: SCIENCE OR MAGIC?
Director: Clémence La Robertie
A true exercise in style, the film is designed to open the doors of the viewer's imagination; it begins with a question about the transformation of matter and ends with a hundred others. This is an area in which nothing is certain, but everything is possible.
Alchemy dates back to the dawn of time: both a genuine science and a secret art, it is, above all, a form of spirituality, uniting man with nature and its forces. The Alchemist, working in harmony with nature, claims to reveal its enigmas thanks to the mysterious philosopher's stone.
NEAR DEATH EXPERIENCES: THE SECRETS OF LIFE AND DEATH
Director: Amélie Amilhau
The subject of near death experiences (NDE) is enormously intriguing. Why is it that people on the brink of death all report having the same kind of experiences? The evidence presented by scientists defies all logic. How is it that people with supposedly zero brain activity can have such rich experiences, feel emotions and, better still, remember everything with incredible accuracy? And how can other people have exactly the same experiences without being at death's door, and without their brain being so badly damaged that they can hallucinate?
These questions open up a huge field of investigation in which we can try to find the answers to mankind's biggest questions: what happens when we die? What is consciousness? What is the meaning of life?
ALIEN ENCOUNTERS: AN EMERGING TRUTH?
Director: Benjamin Colmon
Abductions, encounters of the 4th kind or alien abductions, whatever the terms used to describe them, accounts of humans being abducted by extraterrestrial phenomena have increased over the last 30 years.
Real traumas or schizophrenic delusions, the conviction with which these surprisingly similar events are recounted is disturbing.
Who are the men and women who claim to be victims of abduction? What can we learn from their accounts and experiences? What proof is there of these kidnappings? And what do the scientists say?
These are the questions that this documentary aims to answer, without making any judgements, underpinned by the constant questioning of what these stories can teach us of our evolution.
HOTLINE TO THE HEREAFTER
Director: Amélie Amilhau
Instrumental Trans-Communication (ITC) is a technique used to communicate with the dead. So, is possible to communicate with the after life? ITC is used by specialists who believe that the adventure continues once we pass through the gates of the hereafter and that there's nothing to prevent a connection, and even communication, between the worlds of the dead and the living. Can human existence really be so fleeting? Is life nothing more than a few short years, erased by eternal nothingness? Is it conceivable that on the day of our death, our thoughts, our emotions, our soul, everything that makes us who we are, can simply cease to exist?
WITCHES AND WIZARDS: AGENTS OF GOOD OR SERVANTS OF EVIL?
Director: Benjamin Colmon
Who believes in witchcraft? Someone determined at all costs to impose his or her views, to attract someone, or even worse... to do harm to others. Witchcraft has always attracted those who feel cheated or frustrated, as well as the depraved.
But is it real? Is it an illusion? Can we, with the help of a witch or wizard, make all our dreams come true? It's hard to believe... But the magic market is flourishing. Real witches feel they have a mission to help people to obtain what they want.
This programme introduces us to those said to possess fabulous powers, allowing them to influence other people's environments in a beneficial or harmful way. Who uses their services, and what leads people to believe that witchcraft is the answer to their problems?
BEHIND THE DOORS OF HAUNTED HOUSES
Director: Isabelle Bres
This documentary tries to answer a question that everyone's asked themselves at one time or another: are there "beings", "souls" or "spirits" that haunt certain places and make their presence felt at the risk of terrifying the inhabitants? Should we believe these stories or place them in the same category as legends?
THE HIDDEN FACE OF THE DEVIL
Director: Gregory Lamarche
A look behind the scenes of the Catholic Church and its exorcisms in search of those who have seen the Devil and can answer the key question: if the Devil exists, what does he look like?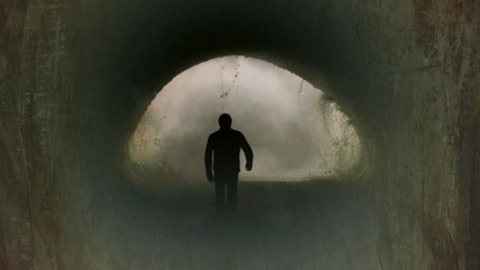 Technical sheet
Infos
Pictures
Videos
version
French & International
support
HD
producer
COSMOPOLITIS Productions
director
various