The Pianist with 50 Fingers
78' - 2020 - CLC Productions / Tangaro – Tandem Concerts – TéléGrenoble – TL7 Télévison Loire 7 – LCN La Chaîne Normande
Synopsis
A pianist, alone on stage, plays and talks… In this concert, Pascal Amoyel pays a vibrant tribute to his teacher, György Cziffra, one of the greatest Hungarian pianists of the 20th century.
Pascal Amoyel has taken inspiration from his relationship with Cziffra and gives us a musical rendition of his life, from the slums of his childhood to his first concert in Budapest.
The performer, who begins the show as himself, slips into the persona of Georges Cziffra, returns to his first meeting with the maestro at the age of 13, and takes the audience on a musical journey combining repertoire pieces, prepared piano, improvisation, musical saw and the spoken word, with or without music...
Recorded at the Center des Bords de Marne on September 2nd, 2020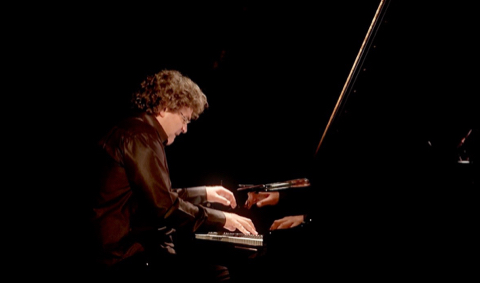 Technical sheet
Infos
Pictures
Videos
version
French, M&E
support
HD
producer
CLC Productions / Tangaro – Tandem Concerts – TéléGrenoble – TL7 Télévison Loire 7 – LCN La Chaîne Normande
director
Laurent Préyale