THE PONT DE SAINT-NAZAIRE, the longest bridge in France
52' - 2021 - In Production - Factual Factory
Synopsis
At 3,356 metres in length, since its inauguration 45 years ago the Pont de Saint-Nazaire has remained the longest bridge in France. Every year, this new road, which some had been dreaming of for decades, is used by 11 million vehicles. This gigantic structure spans the Loire estuary to link the towns of Saint-Nazaire and Saint-Brevin-les-Pins.
17,000 tons of steel, 80,000m3 of concrete, 9km of stay cables... Over 3 years, hundreds of workers performed a colossal task in very difficult conditions to erect this feat of engineering.
How was this gigantic bridge built? What technological innovations have been implemented in its operation? What maintenance and renovation work is required to keep it going?
An in-depth look at the Pont de Saint-Nazaire, the longest bridge in France.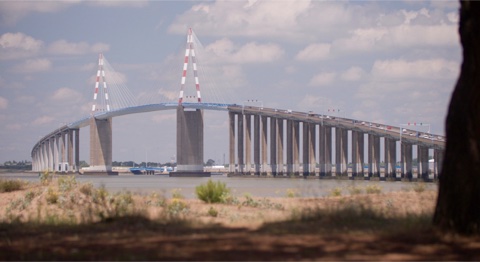 Technical sheet
Infos
Pictures
Videos
version
French, M&E
support
HD
producer
Factual Factory
director
Thierry Fessard & Hugo Hernandez