The record-breaker of Himalaya
52' - 2016 - VERTIGES Prod.
Synopsis
In 2016, Jean Troillet celebrated 50 years of mountaineering and the 30th anniversary of his ascent of the north face of Everest with his friend Erhard Loretan. Their speed record, a round trip of less than 43 hours, has never been equalled.
Guide, adventurer and Himalayan specialist, Jean Troillet has climbed 10 of the planet's 27,000 ft peaks alpine style and without oxygen. He was also the first man to snowboard from the roof of the world in 1997.
Today, at 68, Jean Troillet is still driven by the same passion and is preparing to conquer the Poles with his new project, Neiges Horizontal.
Accompanied by his two faithful partners in adventure over last decade, Jean-Yves Fredriksen (guide, paraglider and French adventurer) and Sébastien Devrient (guide, Swiss director-producer), Jean Troillet is invited to set up his base camp beneath the summit of Mount Dolent, which overlooks his home ground, La Fouly, in Valais (Switzerland).
During a week at more than 10,000 feet above sea level, living under canvas and in conditions reminiscent of an expedition, the adventurer tells us about his inspiring and extraordinary life.
Friends, relatives and climbing partners are invited in the greatest secrecy to join him in this ephemeral encampment. Some surprise him by walking up to share his bivouac for 24 hours. A dozen more enter the camp virtually, through interviews projected onto the tent canvas, while archive footage testifying to past exploits revives old memories.
Captured live, the stories, secrets, laughter and silence allow us to bring the past to life, enjoy the present and invent the future.
Far from the muted tributes and discussions of the living room, this documentary will immerse us in the life of Jean Troillet, the heart of the mountain and the heart of the man: one of the most extraordinary adventurers of our time.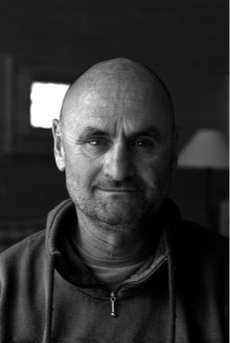 Technical sheet
Infos
Pictures
Videos
version
French & International
support
HD
producer
VERTIGES Prod.
director
Sébastien Devrient