THE SECRETS OF FORT BOYARD
4K

52' - 2021 - PEIGNOIR PROD
Synopsis
In the middle of the Charente estuary, 4 kilometres off the French coast, stands one of the most impressive fortifications in the world: Fort Boyard!
Built over 60 years, rising up from the waves, this 74-gun stone vessel has been braving the elements for nearly two centuries...
In order to accomplish this crazy exploit, the architects and engineers met every challenge, battling high tides to lay foundations 20 meters deep for an impressive building nearly 30 meters high, covering an area of 4000 square meters.
Thousands of workers were employed over the years on this extraordinary site, achieving ever greater technical and architectural feats and defying the forces of nature.
A journey to the heart of an exceptional building with an incredible destiny; a surprising discovery in the company of leading experts; an unprecedented adventure into the bowels of a fortress forbidden to the public.
Fort Boyard reveals its greatest secrets!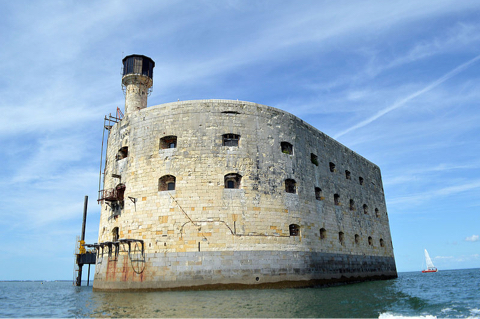 Technical sheet
Infos
Pictures
Videos
version
French, English, M&E
support
4K
producer
PEIGNOIR PROD
director
Benoît Poisson